Hello Fellow SB fans! My name is Cari and Shepherds Bush is my very favorite designer. I like many others but they are at the top of the list!
Thanks Colleen for the invite...I always like to see what everyone is stitching on. I've been working on Fair Philomel lately. I've had this kit for quite a while and finally got a start on it.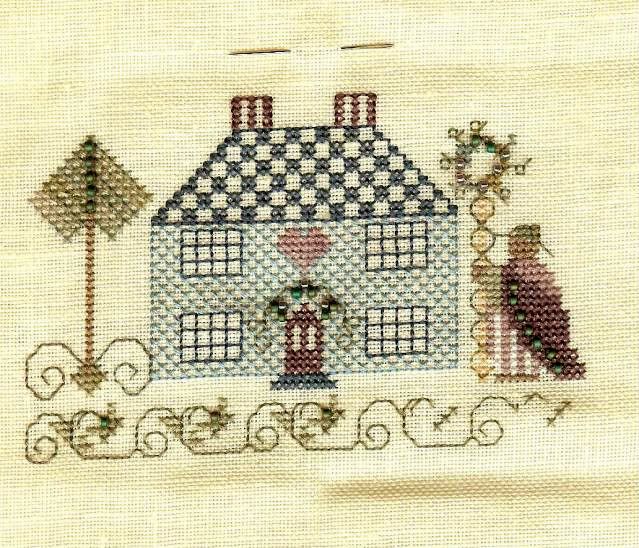 I especially like their old larger band samplers!